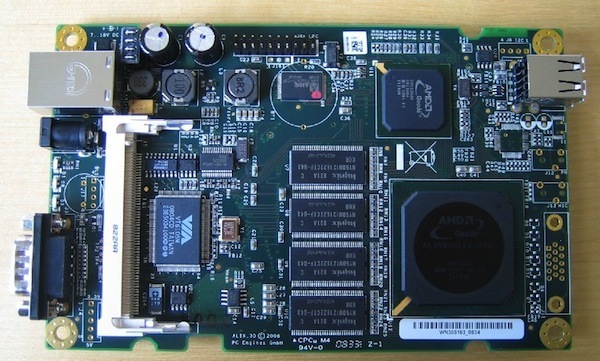 The Main Systems Design
By Dermot Tynan, over 10 years ago.
In terms of the system architecture, we're planning on using two separate computer control planes to manage and steer the boat from start to finish.
At the lowest level, a custom Atmel (ATmega8) board will act as a basic "autohelm", driving the boat to a specific True Wind Angle or TWA. As the breeze shifts, so too will the boat, to maintain that TWA. This is a basic PID algorithm for controlling the rudder and mainsail in relation to the specified TWA and is very similar in design and implementation to your average sailboat autohelm.
Let the fun begin...
By Dermot Tynan, over 10 years ago.
I'm not sure when I first started thinking about entering the Microtransat. I'd love to say it was after much consideration, and the thought that "yes, this can be done."
The truth is, the first time I heard about the race, my immediate reaction was; "that'll never work..." The more I thought about it, the more I wanted to enter a boat. I still don't think it'll work, but this site is for those people who want to follow along, and find out if I was right or not.
I'll be joined along the way by some of the other team members, some of whom have sworn off blogging for the foreseeable future...'
Tag Cloud
3D Printing
,
Alix
,
Alpha
,
Antigua
,
ARC
,
Atmel
,
Balsa Wood
,
Battery
,
Blog
,
Bulkheads
,
BVI's
,
BVI's
,
Caribbean
,
Chines
,
COG
,
Communications
,
Compact Flash
,
Control Board
,
Corrosion
,
CSM
,
DC/DC Converter
,
DelftSHIP
,
Electrics
,
Electronics
,
English Harbour
,
Fibreglass
,
Finish Line
,
FreeBSD
,
GPS
,
GRIB
,
Guadeloupe
,
Gybe
,
Hull
,
Hull001
,
Hull002
,
Hurricane Alley
,
Hurricane Season
,
Hurricanes
,
Igor
,
Kalopa
,
Keel
,
Keelson
,
Layline
,
Leeway
,
Martinique
,
MaxiMOOP
,
MegaMOOP
,
Microtransat
,
Mission
,
Mission Control
,
Montserrat
,
Mother
,
NanoBSD
,
OpenWing
,
Otto
,
PID
,
Polars
,
Power
,
PSU
,
Redis
,
Round Ireland
,
Ruby
,
Rudder
,
Sails
,
Satellite
,
Sea Trials
,
SGS
,
Simulations
,
Snoopy
,
SOG
,
Solar
,
Start Line
,
Stepper
,
Team Joker
,
The Race
,
Tide
,
Timetable
,
Transom
,
TWA
,
VMG
,
VPP
,
Weather
,
Weathering
,
Winds
,
Wrap Board
,
XTE
Blog Categories