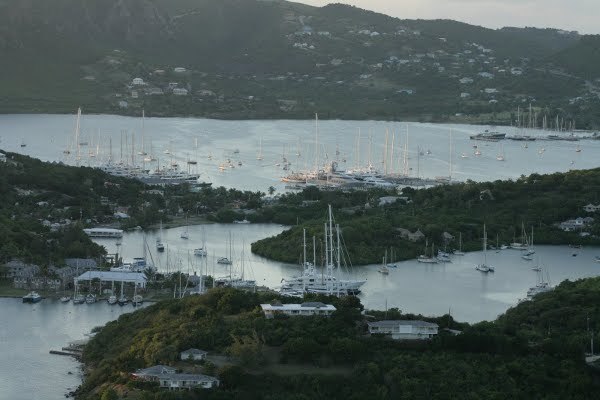 Why Antigua...?
By Dermot Tynan, almost 11 years ago.
A first pass over the route and the finish line suggests Antigua could be a good destination. We last visited in 2009 and this is as good an excuse as any, to go back.
The finish line is from latitude 10 degrees to latitude 25 degrees North, which is all of 900nm long. However, according to the rules, we must declare a 50km (27nm) segment of that finish line. Although the finish line is pointing True North, when you consider the race is from Northern Europe, that means that the line is heavily biased towards the starboard end. The Northern tip, in other words. Finishing on this end of the line shortens the final leg.
Tag Cloud
3D Printing
,
Alix
,
Alpha
,
Antigua
,
ARC
,
Atmel
,
Balsa Wood
,
Battery
,
Blog
,
Bulkheads
,
BVI's
,
BVI's
,
Caribbean
,
Chines
,
COG
,
Communications
,
Compact Flash
,
Control Board
,
Corrosion
,
CSM
,
DC/DC Converter
,
DelftSHIP
,
Electrics
,
Electronics
,
English Harbour
,
Fibreglass
,
Finish Line
,
FreeBSD
,
GPS
,
GRIB
,
Guadeloupe
,
Gybe
,
Hull
,
Hull001
,
Hull002
,
Hurricane Alley
,
Hurricane Season
,
Hurricanes
,
Igor
,
Kalopa
,
Keel
,
Keelson
,
Layline
,
Leeway
,
Martinique
,
MaxiMOOP
,
MegaMOOP
,
Microtransat
,
Mission
,
Mission Control
,
Montserrat
,
Mother
,
NanoBSD
,
OpenWing
,
Otto
,
PID
,
Polars
,
Power
,
PSU
,
Redis
,
Round Ireland
,
Ruby
,
Rudder
,
Sails
,
Satellite
,
Sea Trials
,
SGS
,
Simulations
,
Snoopy
,
SOG
,
Solar
,
Start Line
,
Stepper
,
Team Joker
,
The Race
,
Tide
,
Timetable
,
Transom
,
TWA
,
VMG
,
VPP
,
Weather
,
Weathering
,
Winds
,
Wrap Board
,
XTE
Blog Categories