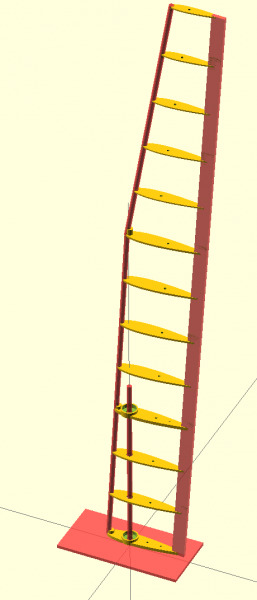 The New Winged Sail
By Dermot Tynan, over 9 years ago.
My original plan was to use a traditional mast and mainsail, with Yannick Lemonnier of West Sails volunteering to produce the sail. Yannick is no stranger to mad schemes himself, having competed in far too many Figaro races. These days, he spends his time sailing his Moth winged-beast, or racing his International 14. That is, when he's not making sails for everyone from Beoga Beag to the Volvo Open 70s.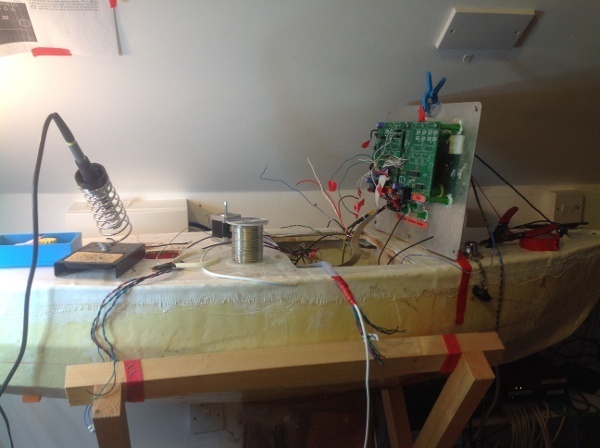 The rubber hits the road. Sort of.
By Dermot Tynan, over 9 years ago.
Due to other, exciting distractions (which I will mention in a later post), I haven't had a chance to keep the blog up to date. Still, work progresses on the boat, and that's the important part. Last month, with the keel now in its new position about 30mm further back along the hull, and sealed into place, it was time to add the electronics board.
Tag Cloud
3D Printing
,
Alix
,
Alpha
,
Antigua
,
ARC
,
Atmel
,
Balsa Wood
,
Battery
,
Blog
,
Bulkheads
,
BVI's
,
BVI's
,
Caribbean
,
Chines
,
COG
,
Communications
,
Compact Flash
,
Control Board
,
Corrosion
,
CSM
,
DC/DC Converter
,
DelftSHIP
,
Electrics
,
Electronics
,
English Harbour
,
Fibreglass
,
Finish Line
,
FreeBSD
,
GPS
,
GRIB
,
Guadeloupe
,
Gybe
,
Hull
,
Hull001
,
Hull002
,
Hurricane Alley
,
Hurricane Season
,
Hurricanes
,
Igor
,
Kalopa
,
Keel
,
Keelson
,
Layline
,
Leeway
,
Martinique
,
MaxiMOOP
,
MegaMOOP
,
Microtransat
,
Mission
,
Mission Control
,
Montserrat
,
Mother
,
NanoBSD
,
OpenWing
,
Otto
,
PID
,
Polars
,
Power
,
PSU
,
Redis
,
Round Ireland
,
Ruby
,
Rudder
,
Sails
,
Satellite
,
Sea Trials
,
SGS
,
Simulations
,
Snoopy
,
SOG
,
Solar
,
Start Line
,
Stepper
,
Team Joker
,
The Race
,
Tide
,
Timetable
,
Transom
,
TWA
,
VMG
,
VPP
,
Weather
,
Weathering
,
Winds
,
Wrap Board
,
XTE
Blog Categories