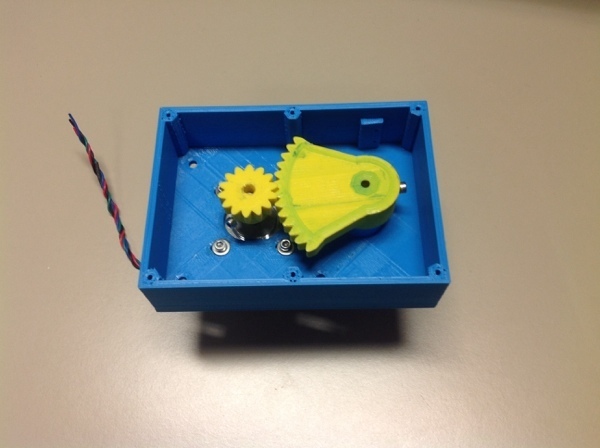 Rudder box with gears
By Dermot Tynan, over 8 years ago.
This photograph is of the new rudder box with a NEMA17 stepper (underneath) and the two gears. The smaller gear is on the stepper and the larger, quarter gear will be clamped to the rudder shaft. It's a 4:1 ratio and the rudder gear is 90 degrees so one complete turn of the stepper will bring the rudder from end to end. That's plus or minus 100 steps.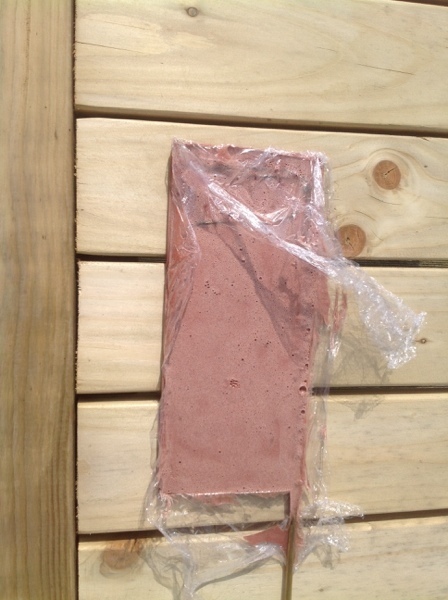 The new rudder
By Dermot Tynan, over 8 years ago.
Thanks go to Colman Corrigan for designing and building the keel and rudder. The keel follows the traditional NACA shape, with a rounded leading-edge, tapering off to a narrow trailing edge. It is approximately a 6318 shape, with the maximum width being about 36% of the length of the cross-section. Overall, the keel is coming in at about 750mm from hull to the end of the bulb, and about 240mm from front to back. That's a 3:1 aspect ratio.
Tag Cloud
3D Printing
,
Alix
,
Alpha
,
Antigua
,
ARC
,
Atmel
,
Balsa Wood
,
Battery
,
Bulkheads
,
BVI's
,
Caribbean
,
Chines
,
COG
,
Compact Flash
,
Control Board
,
CSM
,
DC/DC Converter
,
DelftSHIP
,
English Harbour
,
Fibreglass
,
Finish Line
,
FreeBSD
,
GPS
,
GRIB
,
Guadeloupe
,
Gybe
,
Hull
,
Hurricane Alley
,
Hurricane Season
,
Hurricanes
,
Igor
,
Kalopa
,
Keel
,
Keelson
,
Layline
,
Leeway
,
Martinique
,
Microtransat
,
Mission
,
Mission Control
,
Montserrat
,
Mother
,
NanoBSD
,
OpenWing
,
Otto
,
PID
,
Polars
,
Power
,
PSU
,
Redis
,
Round Ireland
,
Ruby
,
Rudder
,
Sails
,
Satellite
,
Sea Trials
,
SGS
,
Simulations
,
Snoopy
,
SOG
,
Solar
,
Start Line
,
Stepper
,
Team Joker
,
The Race
,
Tide
,
Timetable
,
Transom
,
TWA
,
VMG
,
VPP
,
Weather
,
Weathering
,
Winds
,
Wrap Board
,
XTE
Blog Categories